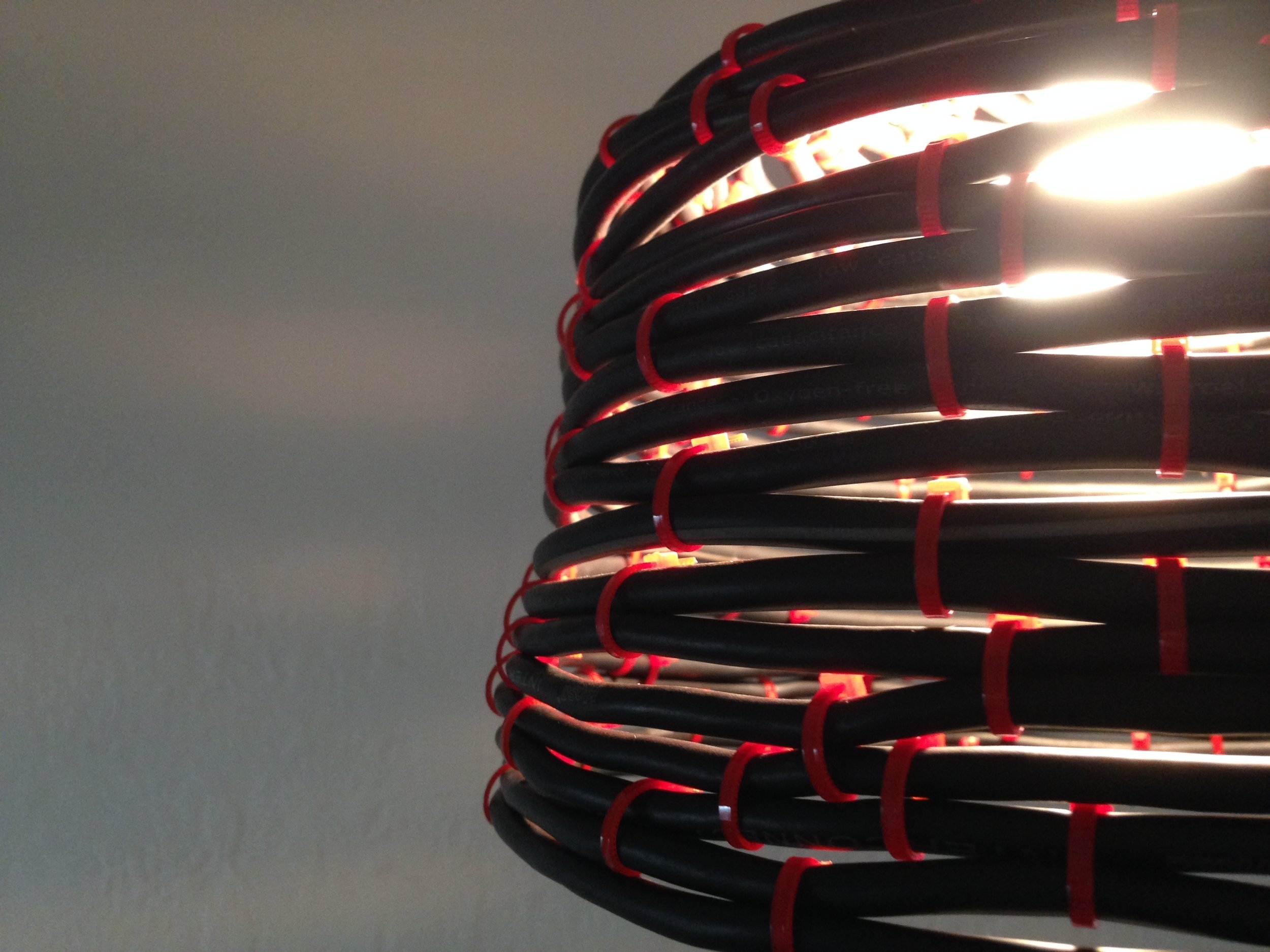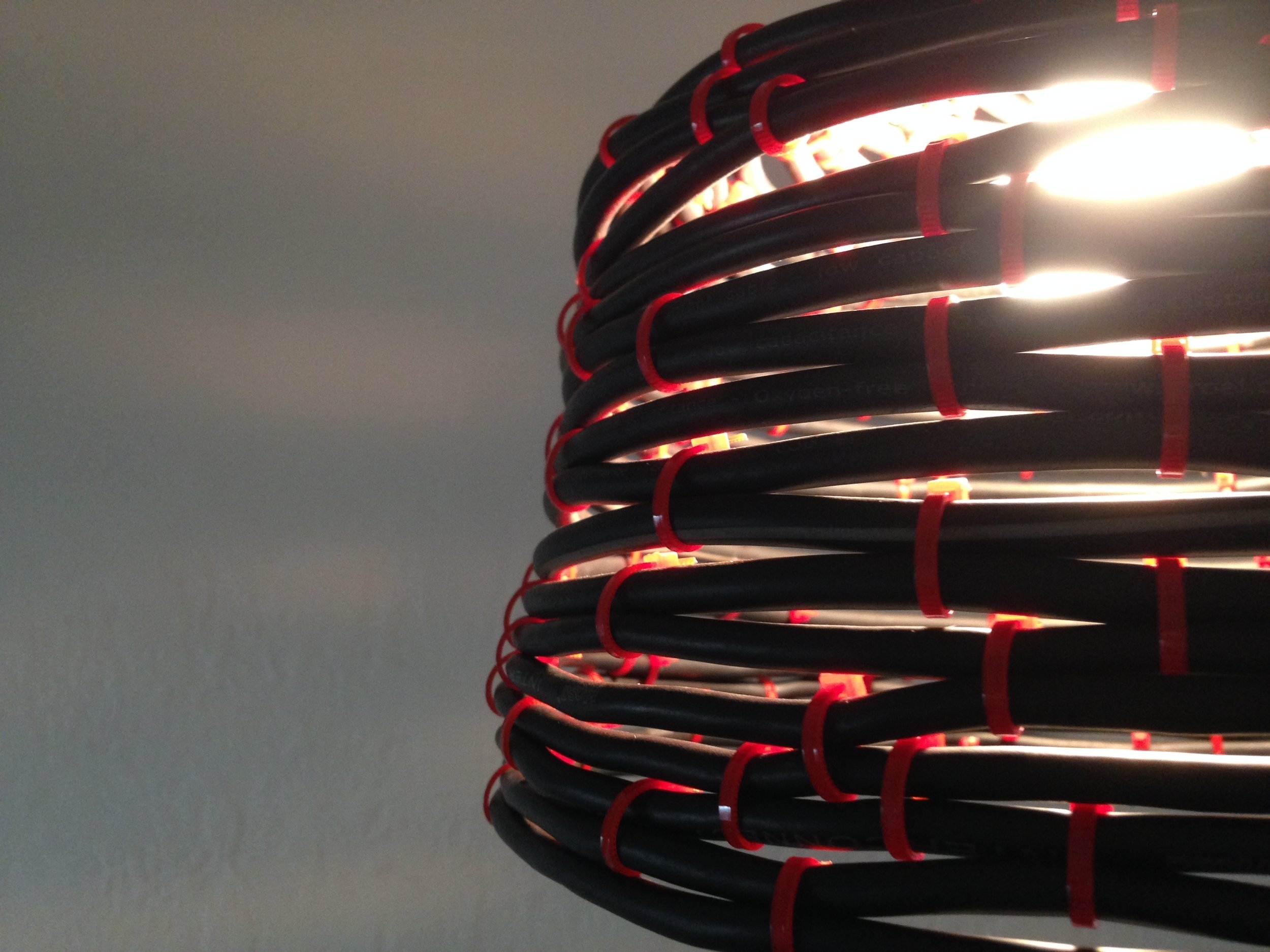 Cable light is the first prototype in an upcycling project that uses everyday objects in unusual ways.
Tired of collecting guitar leads and other musical cables that I would one day fix, I decided to put them to use in a different way.
Cable light also doubles as a fruit bowl which surprisingly still holds its shape when treated very badly.
Made from guitar leads and cable ties.